Although the move started in early December we have still got a lot of things at the old house. We had one trip with a man and a van, and many more in the car. We still have garden things in the garden, a big heavy chest of drawers and lots more little things that take up much more room than you would ever think they did or should.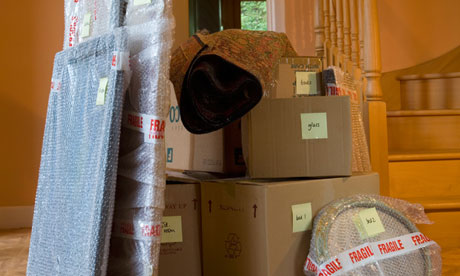 Our friend is moving house quite soon, and although she is going to be moving a far greater distance than us and has done it a couple of times before I still feel like any advice would be helpful. Even more than that is another set of hands. We luckily had plenty of sticky tape and storage boxes left over and we're loaning some big plastic crates. She had a good look around at some
self storage prices
and that will take the pressure off her too. The fact that we've been able to keep things securely in one place while we organized the new one has been invaluable. I
I know moving can be so stressful and she has three little ones-so I really couldn't run away and put my fingers in my ears as soon as she mentioned a move; even though I wanted to. Her partner is a farmer and they have lived in beautiful areas in the past, and she is so kind and always invites us to her gorgeous country houses they move to. I definitely get house envy when I spot her aga, various open fires and plethora of spare rooms she inevitably has! Then I remember I cant exactly stay in a farm house like that and travel into town for work most days…oh well, I don't think I could survive another move anyway-especially as we haven't finished this one yet!